Wide assortment of test probes PTR Hartmann GmbH used most frequently in test modules-adapters, bed of nails, control appliances and in many other electrical test appliances and tools.
Our customers can choose from wide range of products:
Axial distance of test probes possible from small center distances 0,76mm up to 6,5mm
Threaded and non threaded test probes available
Switching test probes ("opener" and "closer" options)
High current test probes (el. Current up to 100A options)
Pneumatic test probes
Push back test probes with force up to 30N
Coaxial test probes
High frequency test probes up to 6GHz
Test probes with stronger preload spring force for better impact on flux residue or dirt at PCB and for better contacting efficiency.
Interface pin blocks
Battery test probes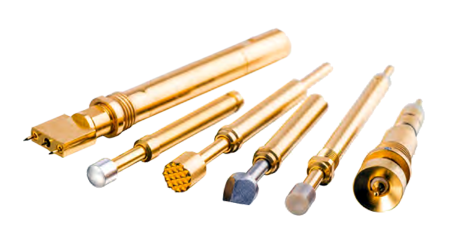 For better maintenance comfort we offer tools for assembly and disassembly of test probes according to center distance(axial distance) of test probes and according to head type of test probe.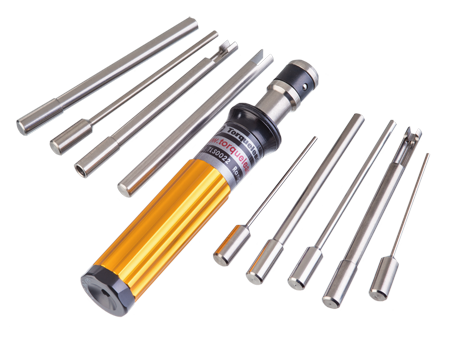 ICT or functional test adapters can be completed by PCB marker. Height of the PCB marker can be adjusted according to customer request, because of thread manufactured all over the body of the PCB marker. This robust exchangeable marking device guarantees an outstanding results.

Interface pin blocks are designated for contact transfer or cascade contacting of exchangeable blocks. Configuration according to customers request.